is an L.A.-based designer specializing in print and book design. Currently working on: a redesign of X-TRA and books for Asher Hartman, LMU's Laband Gallery, and Pomona College's Chan Gallery.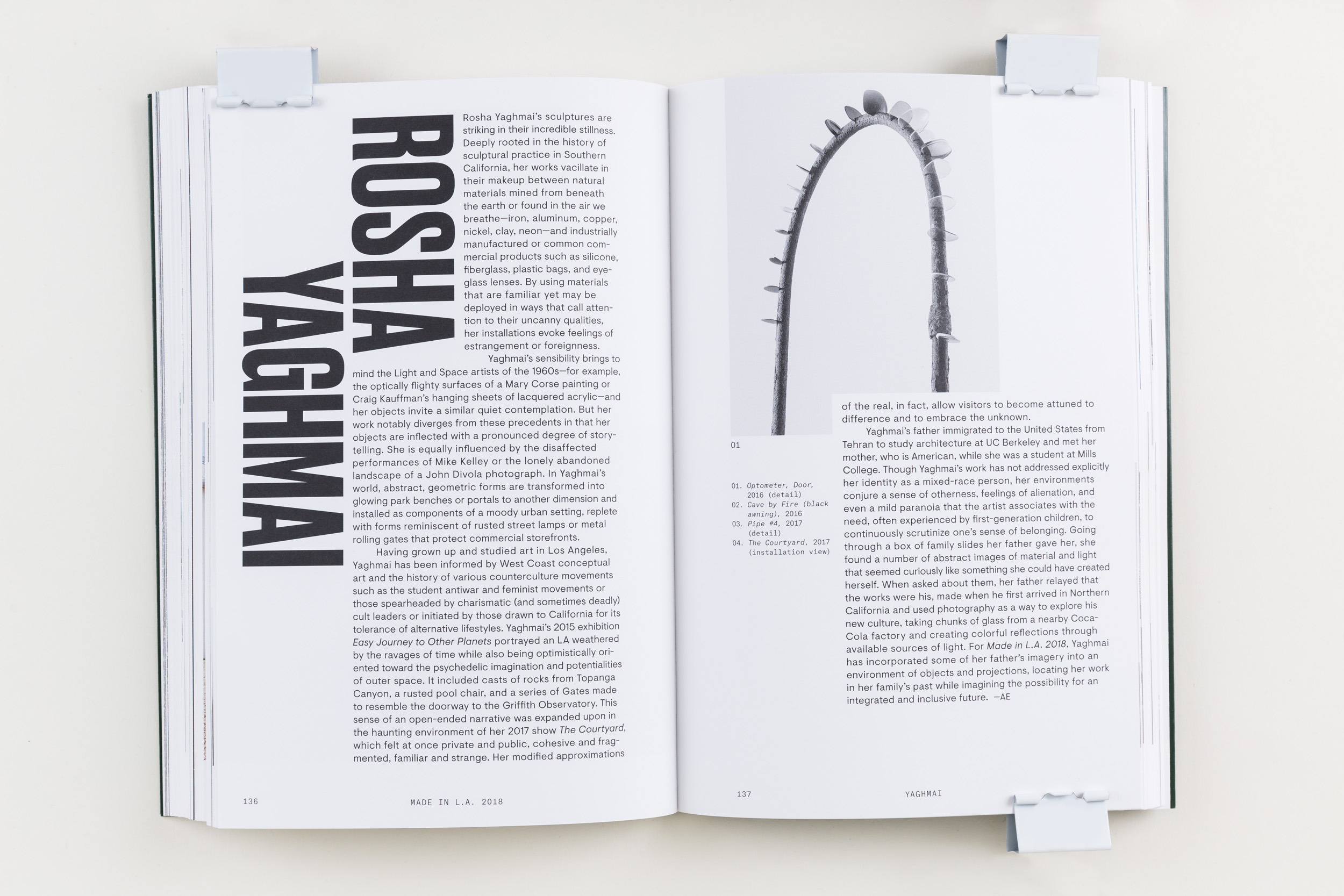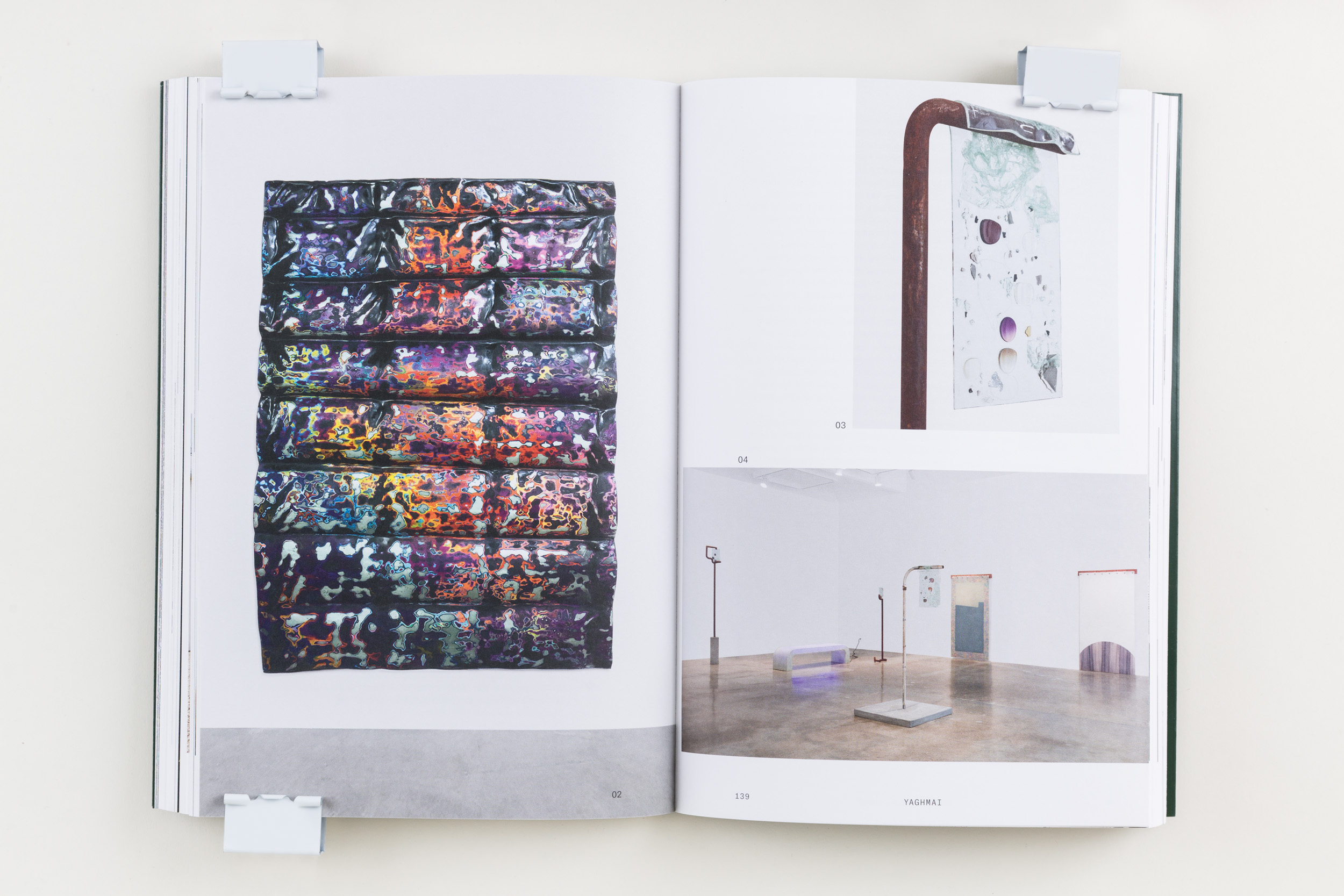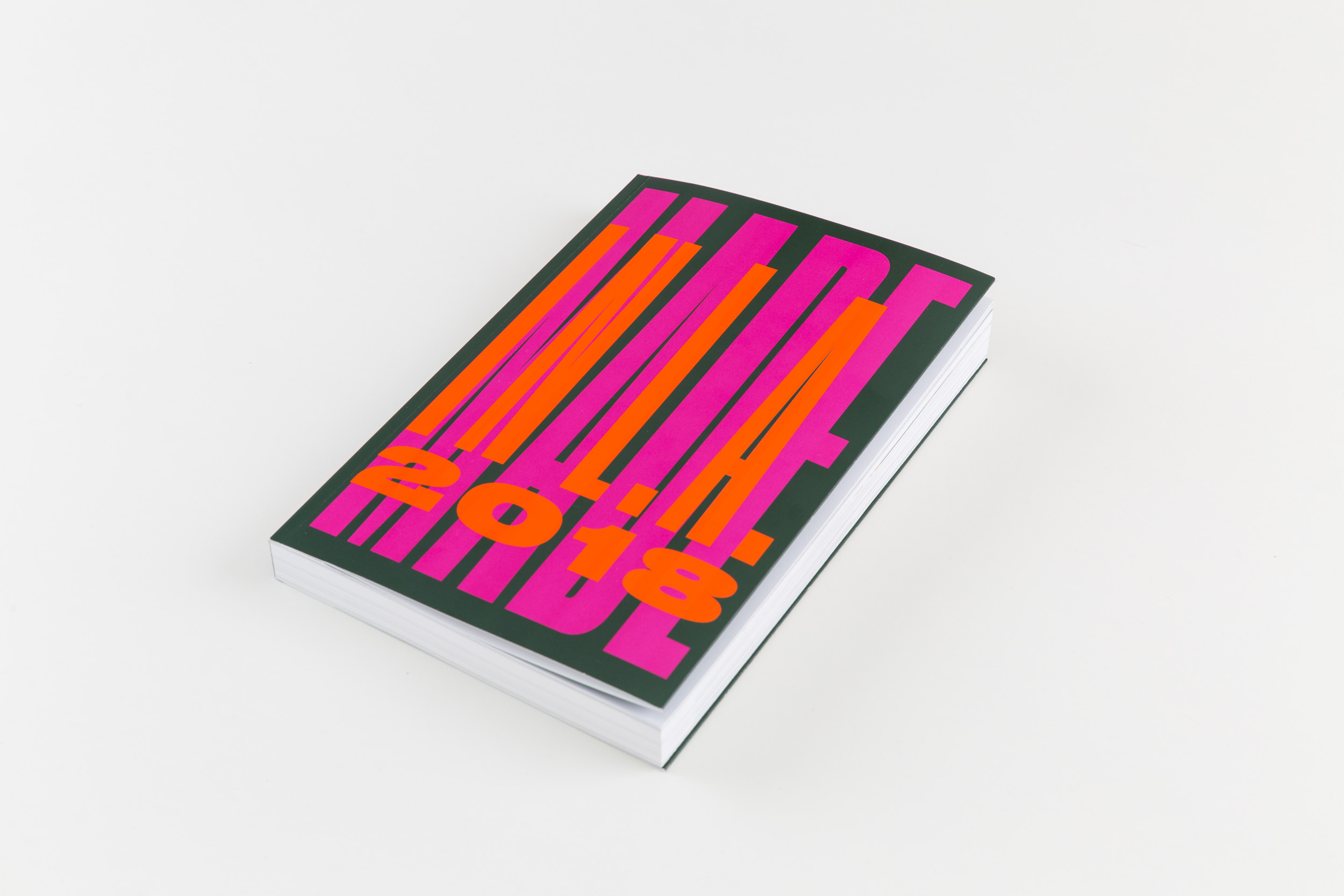 Exhibition catalogue for the Hammer Museum's 2018 biennial Made in L.A. 216 pages. Designed with Andrew Hogge. Creative direction by Commonwealth Projects. Published by Delmonico • Prestel.
Offset litho, gatefold cover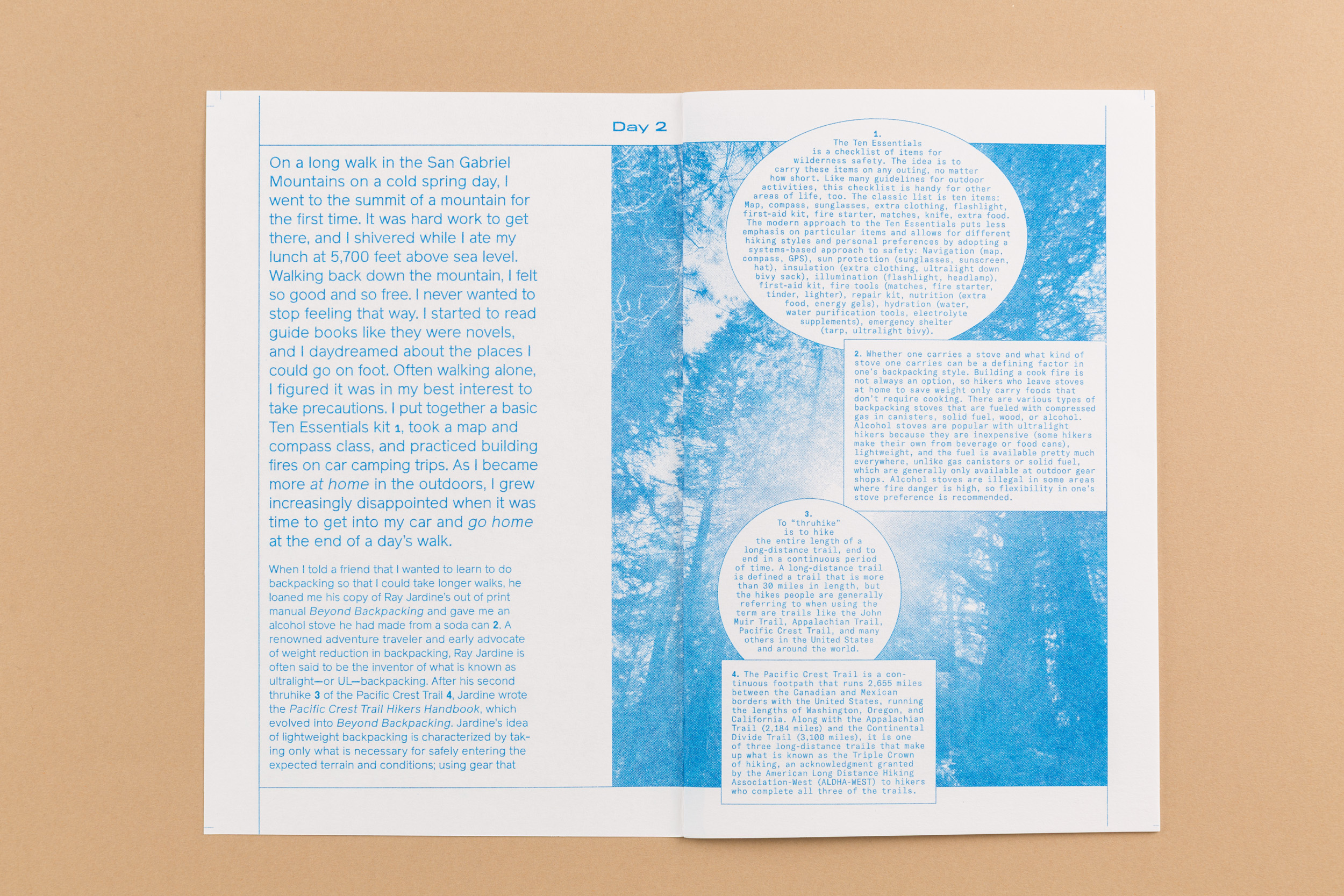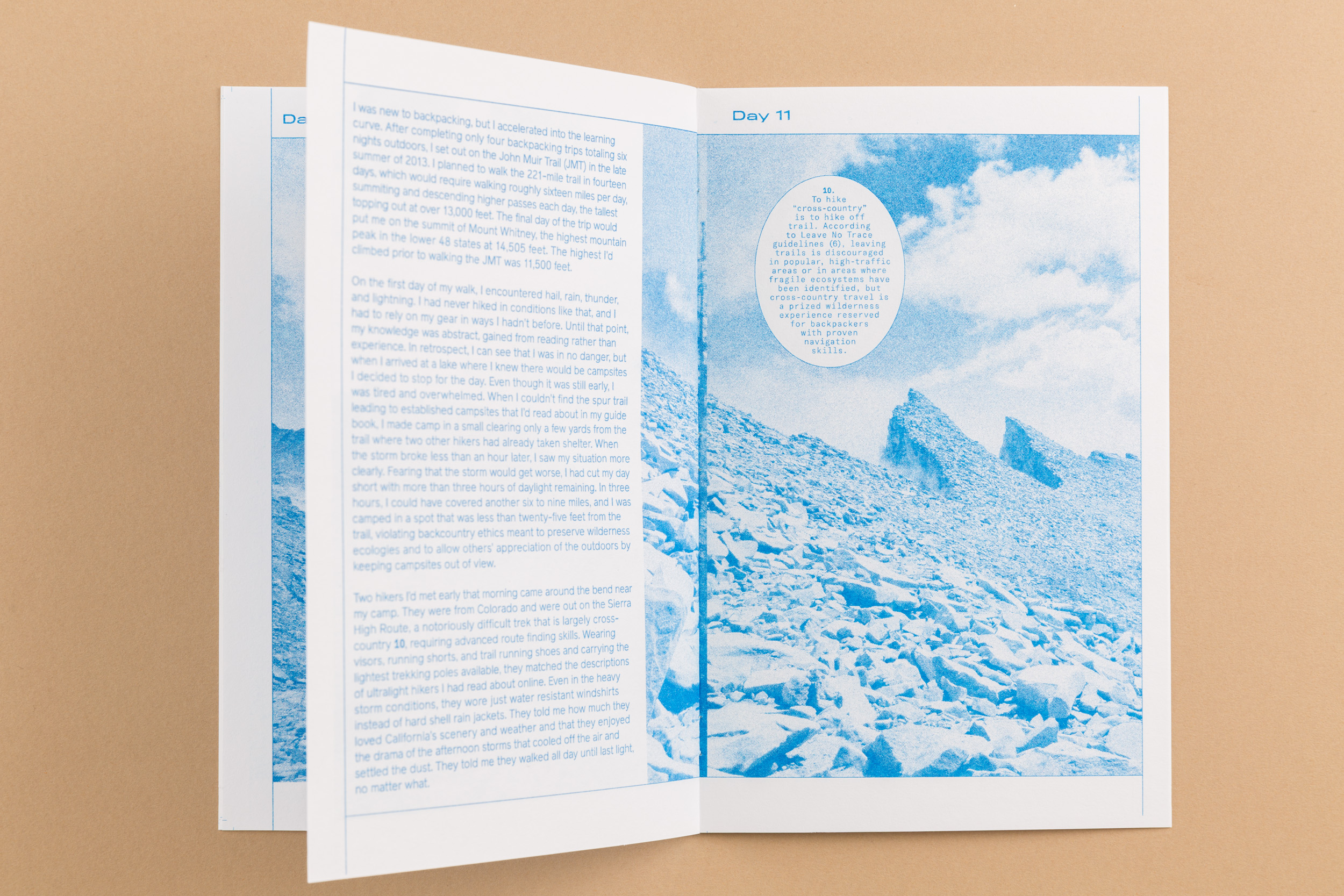 Corrina's account of hiking the John Muir Trail, illustrated with her photographs from the hike. HYOY stands for "hiking your own hike." Published by The Pit. 16 pages.
Risograph, saddlestich


Two artist books, die cut into a triangle and half-circle, designed for artist Rachelle Rojany. The signatures are interchangeable, and each book can be read in either direction. 64 pages.
Digital print, die cut, smyth sew