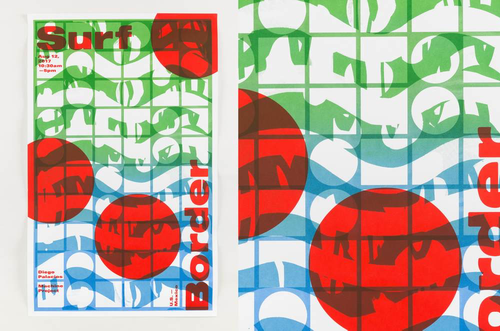 1) Harsh Patel lecture at CalArts.
2) Spring Design Lecture Line-up at CalArts.
3) Mindy Seu lecture at CalArts, printed on pillow cases. Designed with Conny Cavazos.
4&5) Poster for a participatory surf event to take place on the US-Mexico border. Graphics inspired by waves and border structures, palette is borrowed from US and Mexican flags. Published by Machine Project.
Screenprint and Riso